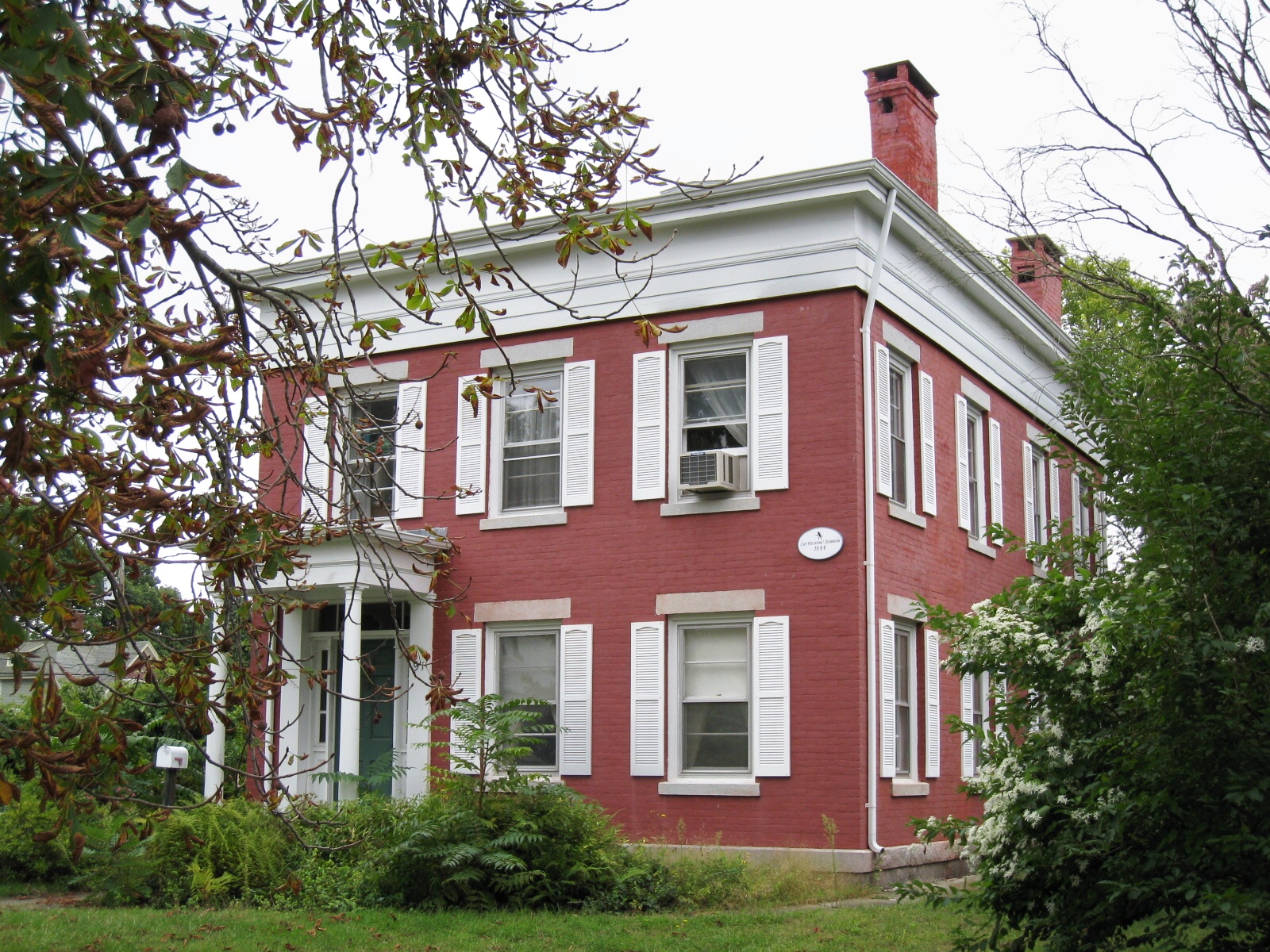 Capt. Waterman Z. Buddington House, 1844--Capt W. Z. Buddinton was in the coastal and West Indies trade and later the insurance business. His three sons were also sailors and all three were lost at sea; and his daughter married Groton Bank sea captain Sanford Miner.
This is the only brick house on Groton Bank. When the captain purchased this property in 1844 it consisted of 9 acres of land which he began to subdivide. A couple of years later he sold 5 acres (on the south side of Broad Street beween what is now Monument and Cottage Streets) to his nephew, whaling Captain James Monroe Buddington, who apparently lived on part of it for some years before buying a house on Monument Street (discribed below in this section).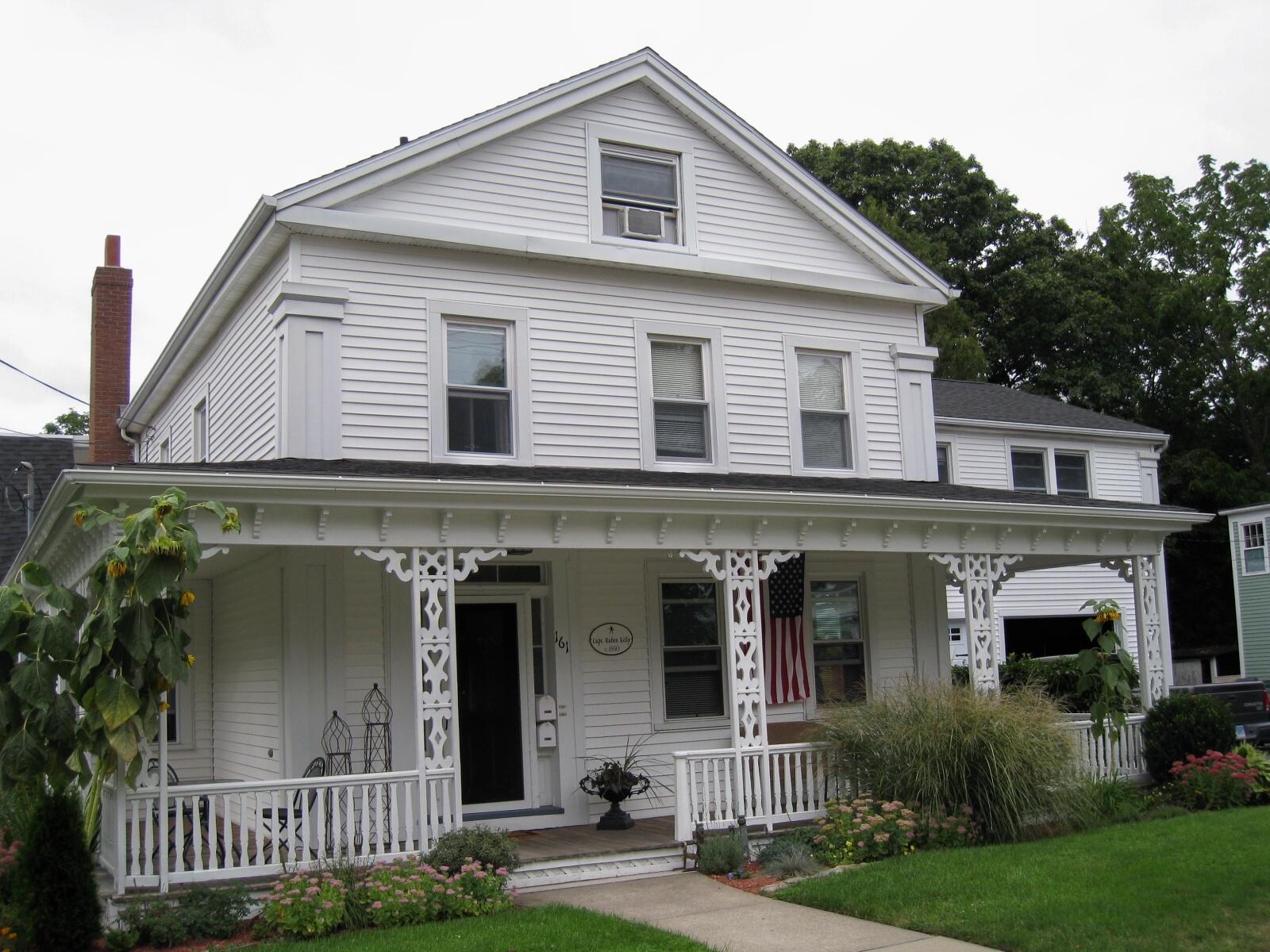 Capt. Ruben Kelly House, c. 1850—Kelly was a whaling captain sailing mainly out of New Bedford, MA. The house was built by Jesse Smith, who in the 1850s built a number of houses on Groton Bank, including the Captain James M. Buddington house next north.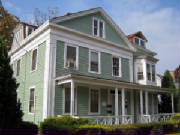 Capt James Monroe Buddington House, 1854--Capt. J. M. Buddinton was an internationally known whaling captain who became most famous for his rescue of the large British ship "Resolute" abandoned in Artic ice after her crew failed to find the lost party of Sir John Franklin who had been searching for the Northwest Passage. With a skeleton crew Buddington sailed the abandoned ship back to New London arriving on Christmas Eve in 1855. The U.S. returned the ship to England and after she was decommissioned, Queen Victoria had several desks made from her teak timbers. The ornate "Resolute" desk, The Presidents desk in the Oval Office of the White House is the most famous (see picture to the left). Smaller desks were given to Lady Franklin and Mrs. Henry Grinnell who supported expeditions in search of Franklin. Grinnell's desk is now in the New Bedford Whaling Museum, MA. Buddington is also reported to have received a desk from Queen Victoria but its fate and what it looked like are unknown. Queen Victoria is also reported to have had two "Resolute" desks, one in Buckingham Palace and the other in her yacht. The latter is reportedly now in a museum in Portmouth, England.