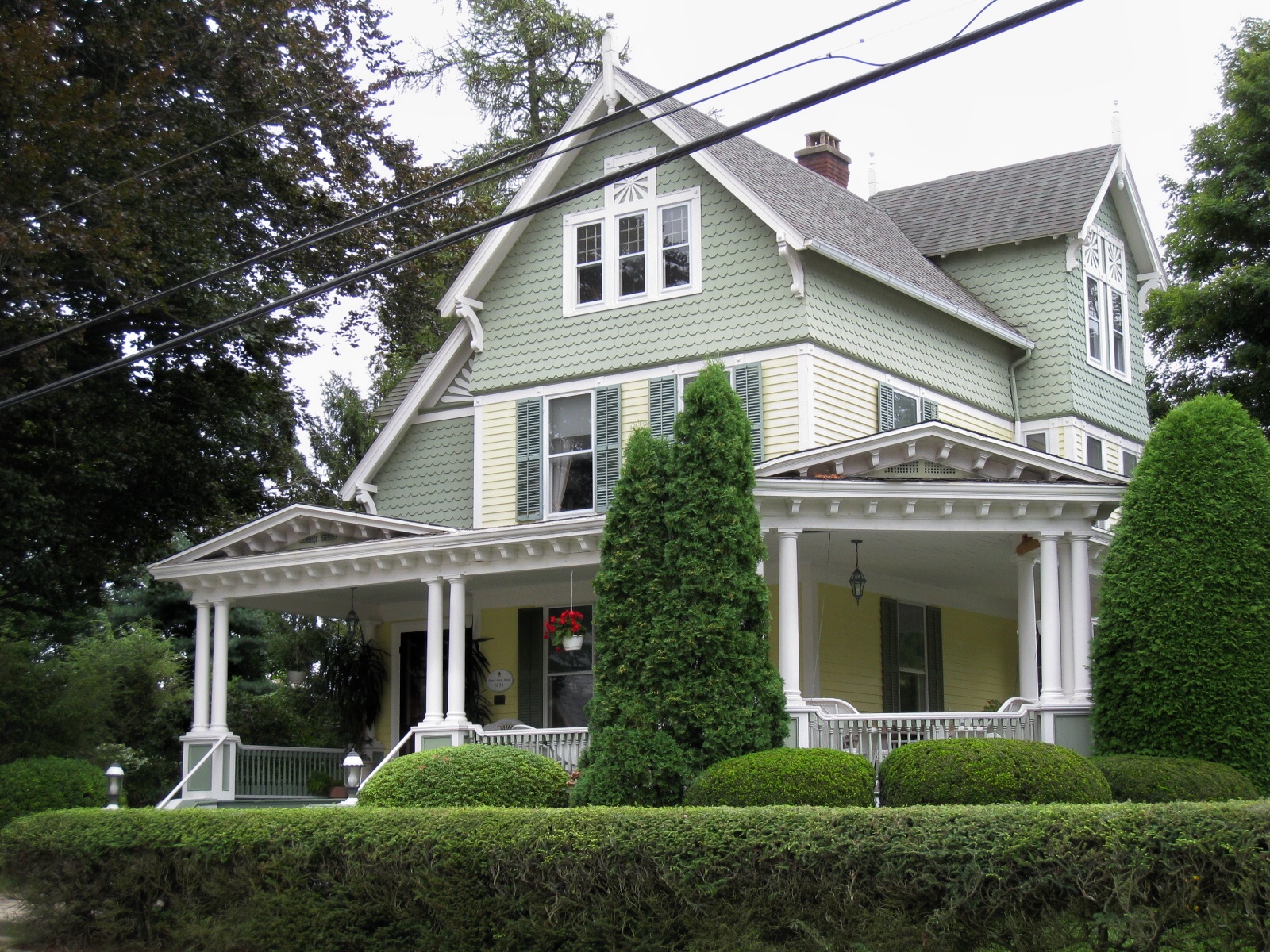 Thomas Avery Miner House 1894
Thomas A. Miner was a businessman—senior vice president of the Mariner's Savings Bank in New London, founder and president of the Groton Grain Co., a president of the Groton Monument Association and a deacon in the Groton Congregational Church. Deacon Miner was instrumental in having the new 1902 stone church building (see old English architecture) located across the street from his house and was one of six major contributors to its construction.
The house displays a variety of exterior surface textures and patterns characteristic of the Queeen Anne style--cut shingles on the third floor level, clapboards on the first and second floor levels divided by stick style trimwork. In addition it has sunburst patterns above many windows and under the eaves, as well as ornamental brackets under the eaves. The steep roofline is ornamented with pinnacles on the peaks and two decorative chimneys.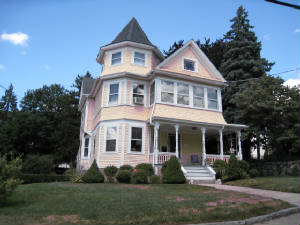 George A. Marquardt House, 1903
Charles Marquardt, along with his brothers George and Christian, was a builder of many houses and larger buildings, e.g. the stone Congregational Church, on Groton Bank.
This Queen Anne exihibits a prominent 3 storey tower. The house has exterior surfaces of shingle, clapboard and other decorative trimwork.
Other examples: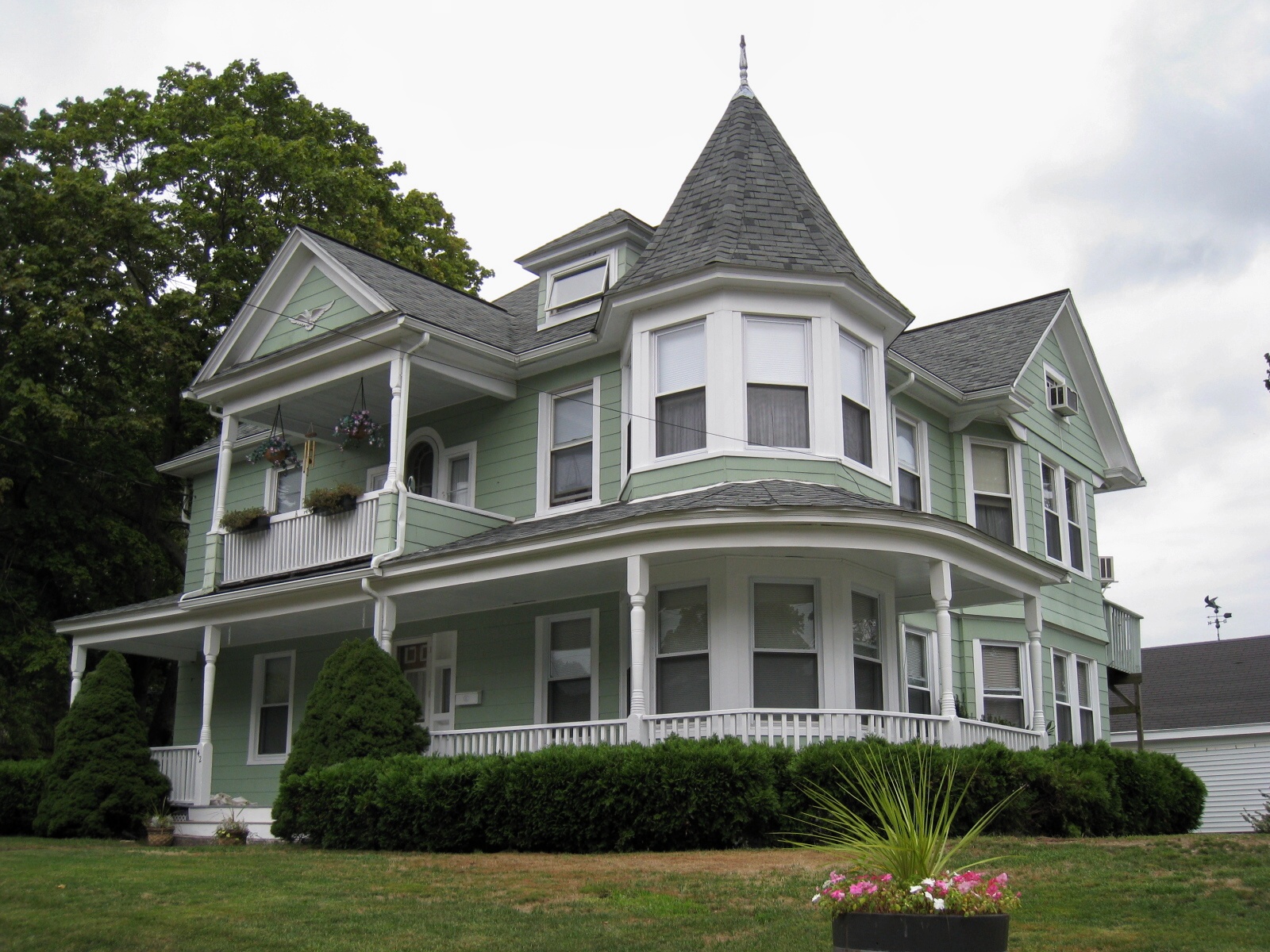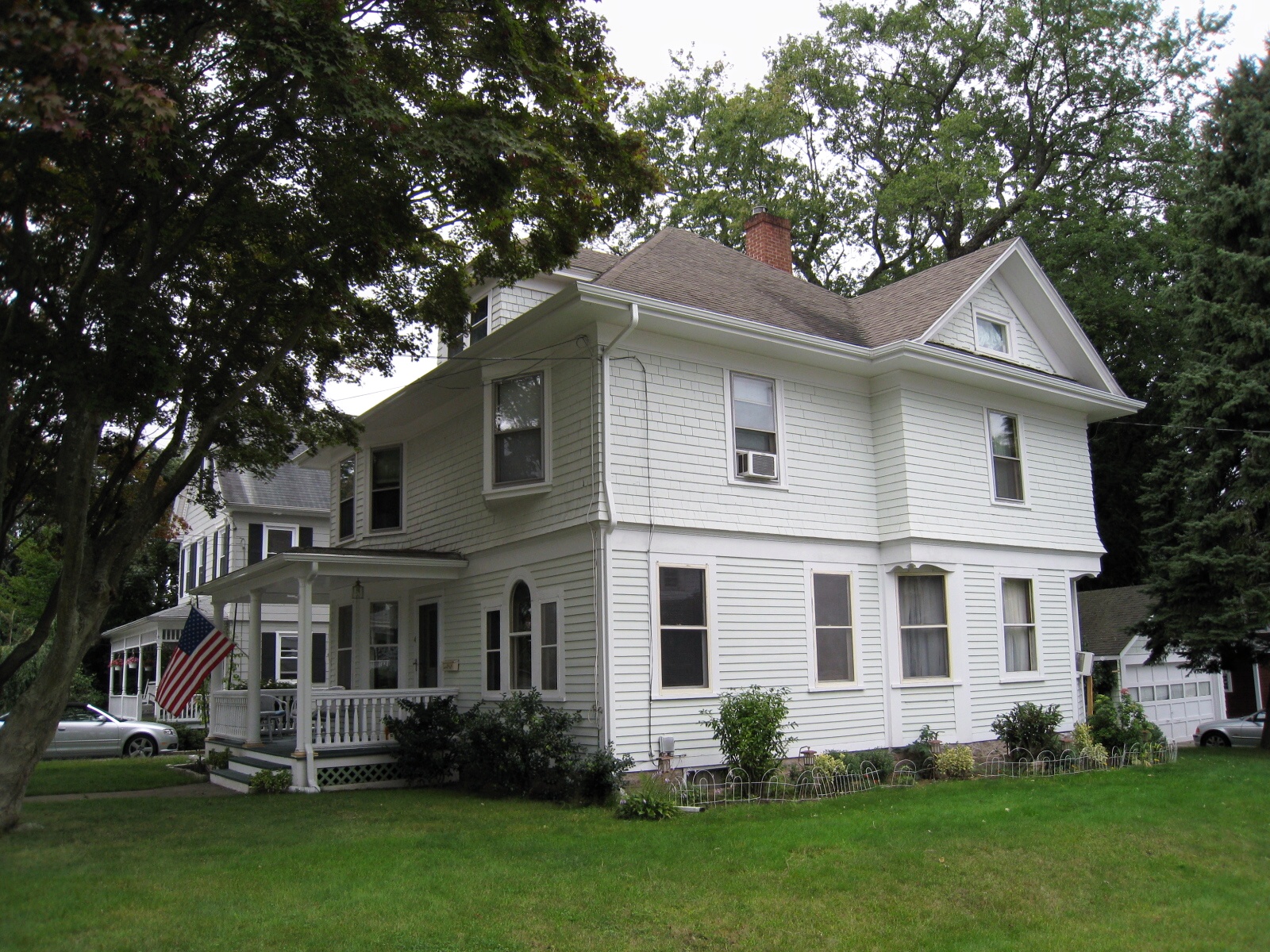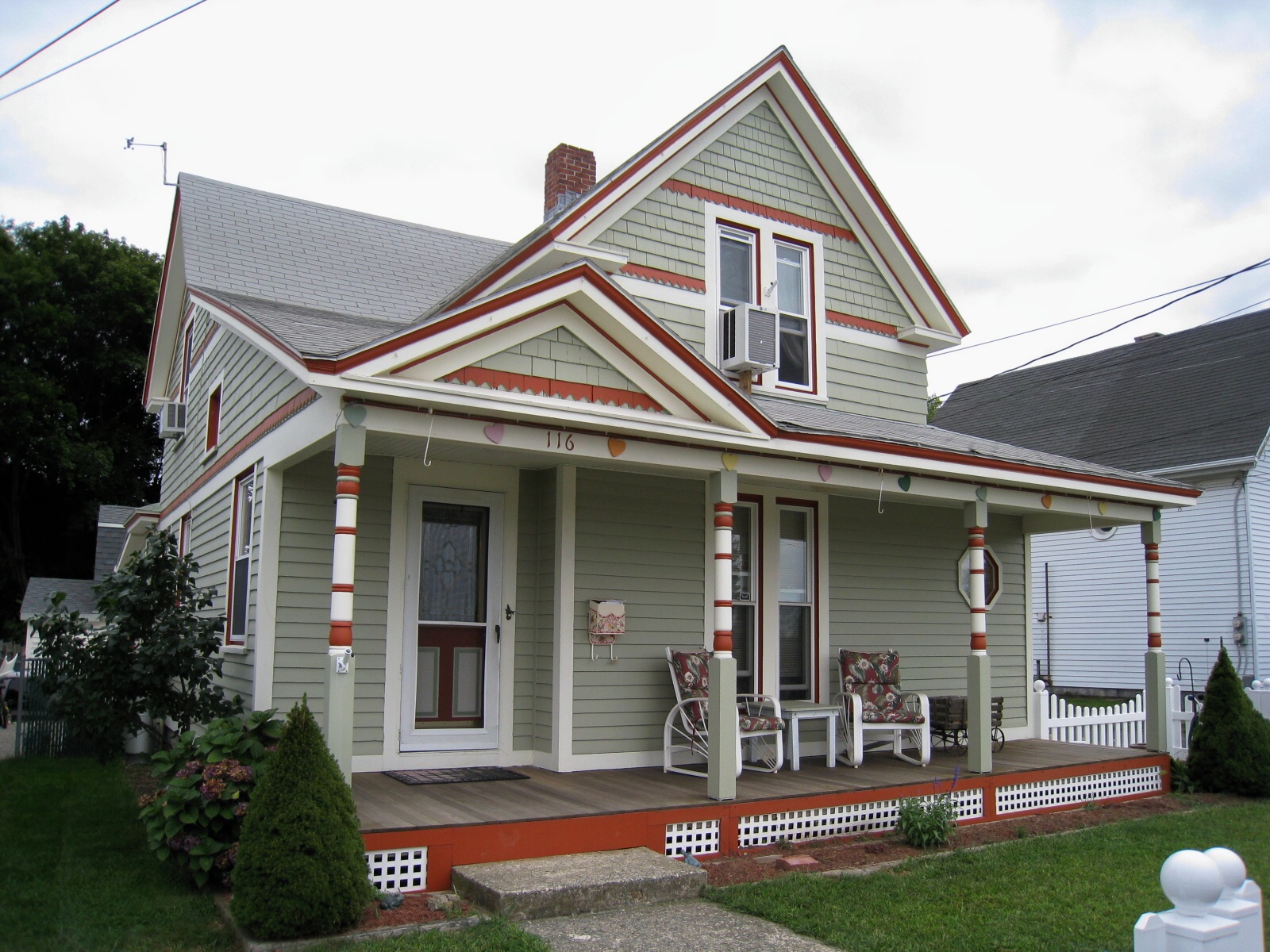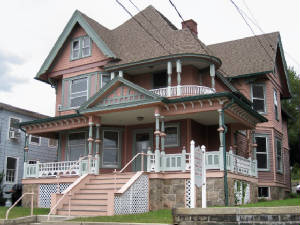 A Queen Anne "painted lady" on Groton Bank