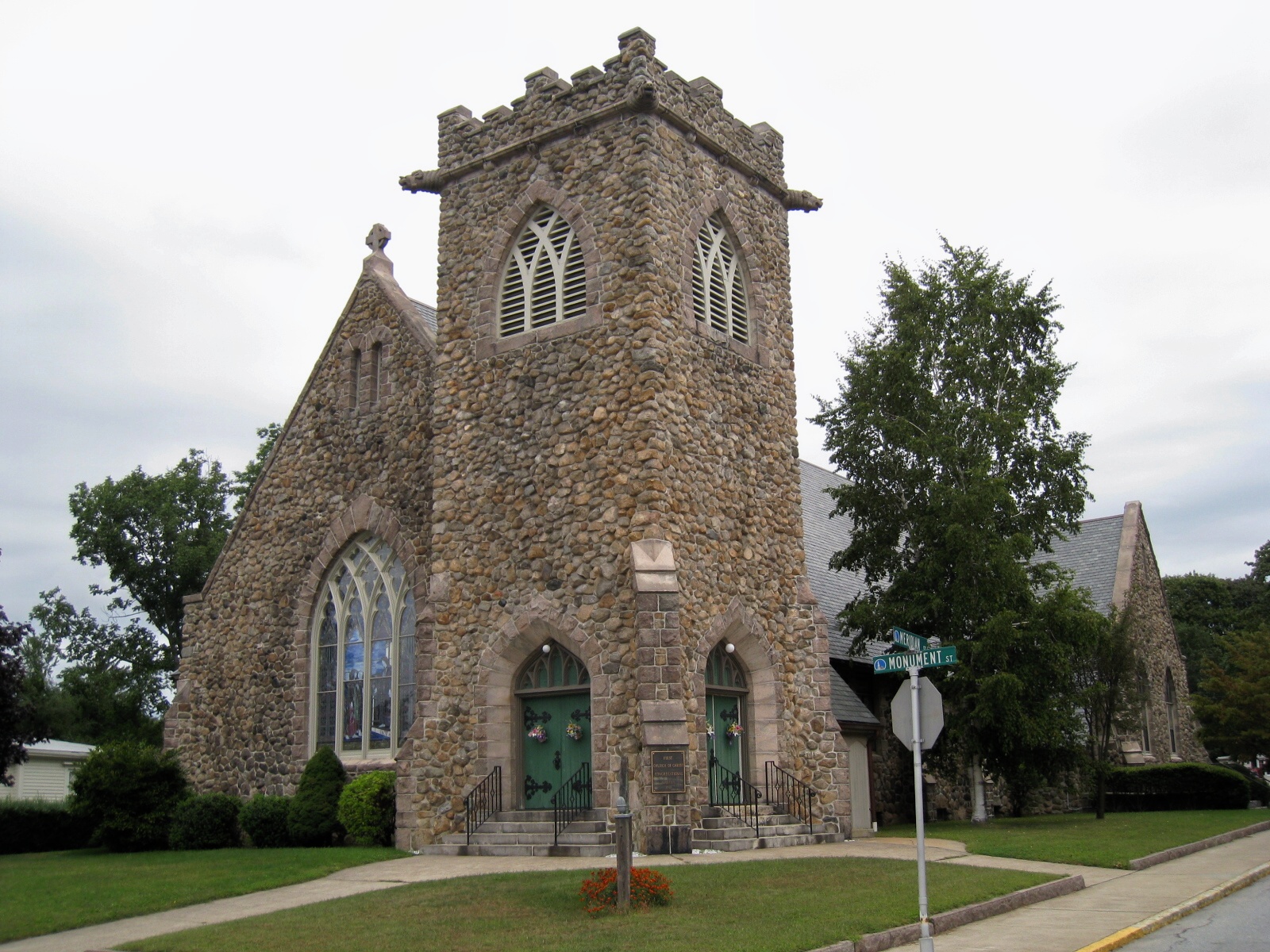 Groton Congregational Church, 1902
This stone church is the congregation's fourth meeting house, the church having been founded in 1702, three years before Groton became a town separate from New London. Members over the past three centuries have included most defenders of Fort Griswold, many sea captains and numerous Groton community leaders.
Six major contributors giving $1,000 each about 1902 help make this fine structure possible. They were members Capt. Jason L. Randall, Thomas Avery Miner, William H. Miner and Frederic Bill; and philantropists John D. Rockefeller, who mother was descended from the Groton Averys; and New York City philanthropist Morton F. Plant who also had a summer mansion on the Groton shoreline.