Joseph Latham House, 1717--Patrick Ward, a defender of Fort Griswold lived in this Cape Cod at the time of the Revolutionary War battle here on September 6, 1781. It is thought to be the oldest house at Groton Bank today.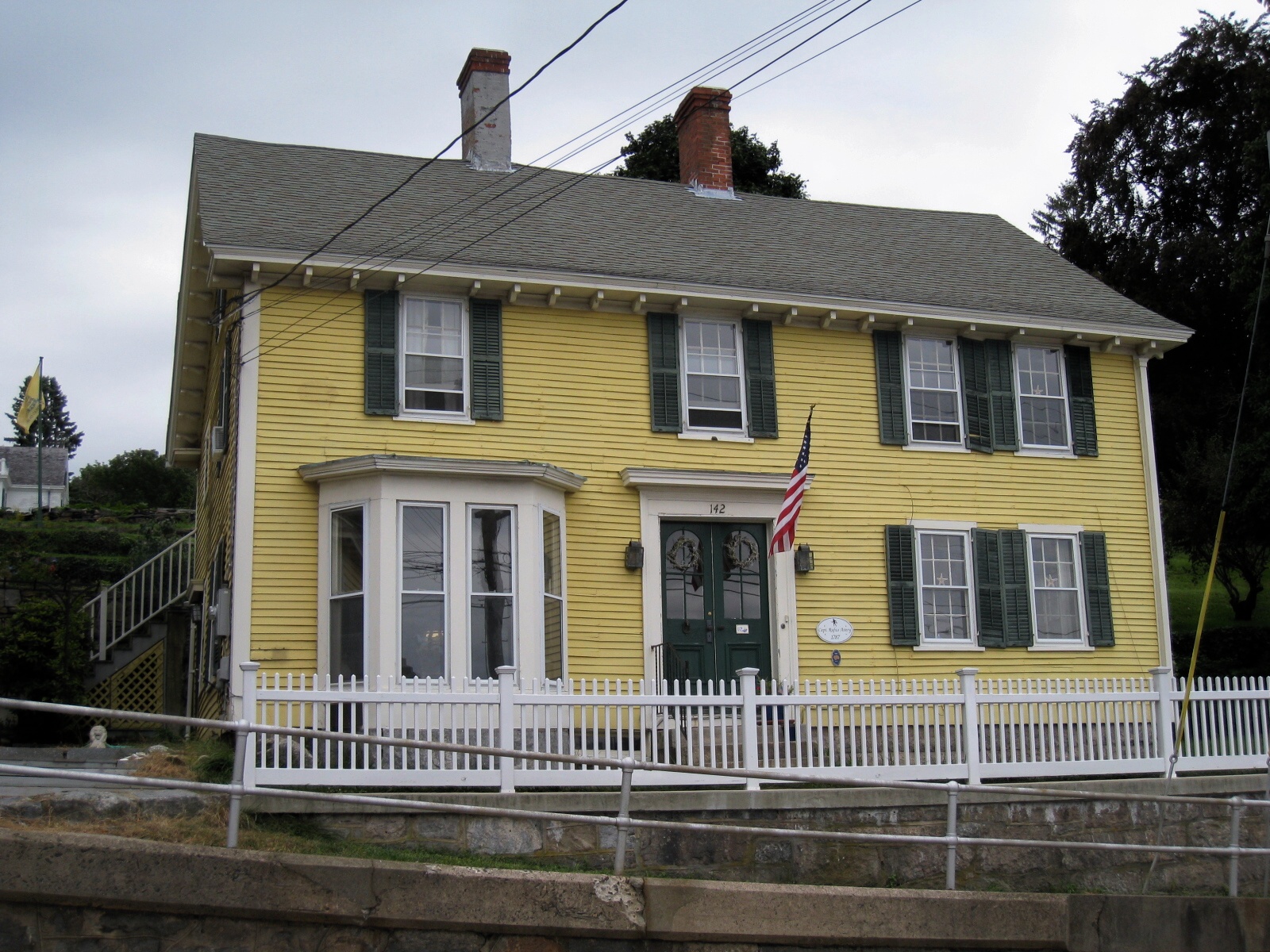 Capt. Rufus Avery House, 1787--This center hall colonial was the home of. Rufus Avery who on duty at Fort Griswold at dawn on Sept 6, 1781, was the first soldier to sight Benedict Arnold's British fleet off the coast. The house was built for him by Henry Mason, also a defender of Fort Griswold.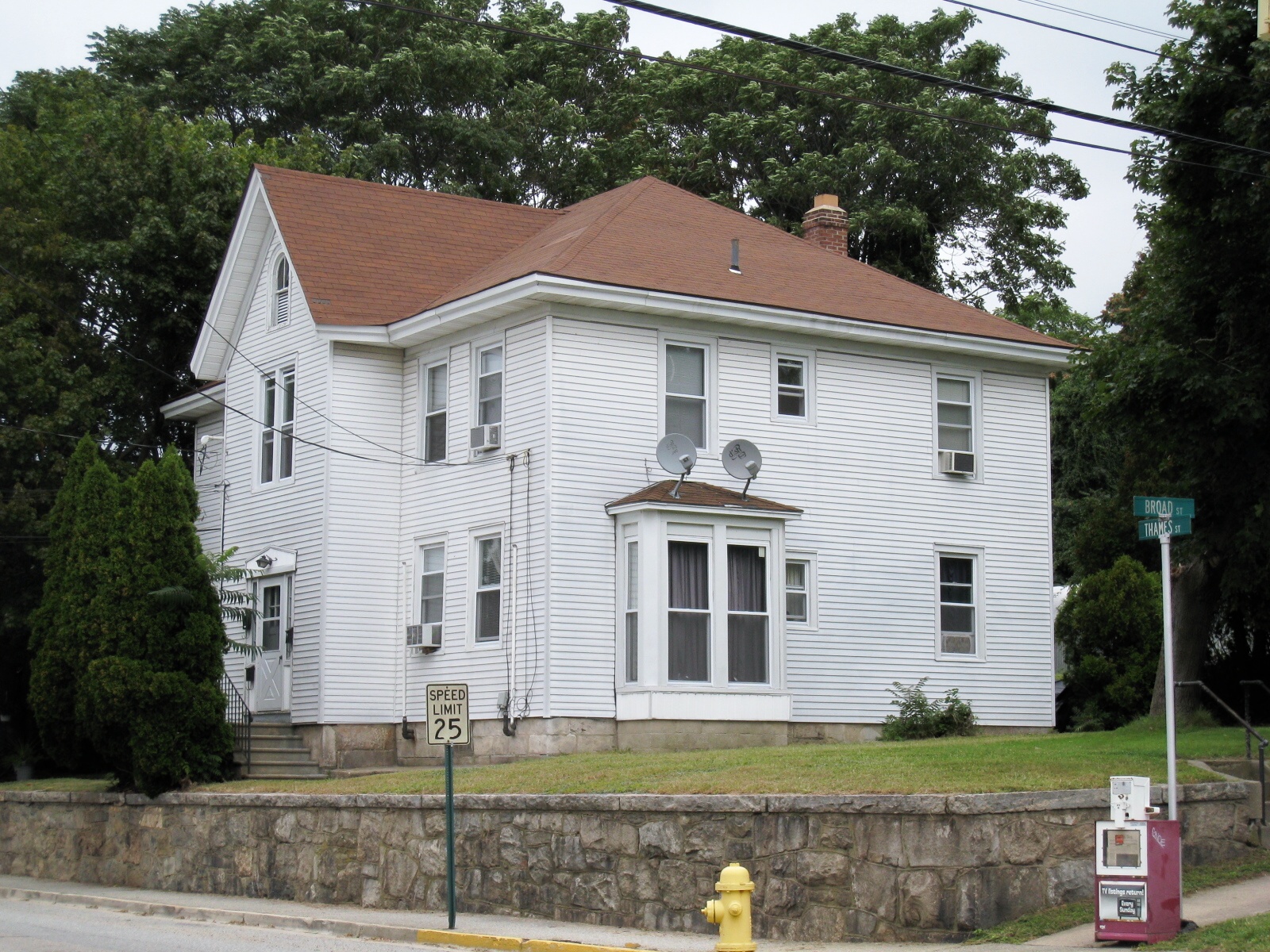 Major/
Congressman Noyes Barber House, 1810—This hipped roof Colonial was the home of Noyes Barber, son of the Congregational minister. Noyes started in business at age 11, later became the largest buyer of farmers' products on the Thames River and engaged in West Indies trade. During the War of 1812 he became a major in Connecticut's Eighth Regiment of Volunteers, and when Commodore Decatur was blockaded in New London Harbor by the British, Barber entertained Decatur and his officers in this house which was always open to men of prominence and all those that Barber knew. After serving two terms in the Connecticut Legislature, Barber was elected to seven terms in the U.S. Congress serving from 1821-1835. A Jeffersonian Republican he separated from his party by voting for his friend John Quincy Adams over Andrew Jackson when the 1824 Presidential election was decided by the U. S. House of Representatives.